INRA offers classes at all levels in the different rosemaling styles. Classes are open to anyone who becomes a member.
In 2020, INRA began offering online classes. Students must be able to connect to the internet and have camera capability on their computer/tablet/device.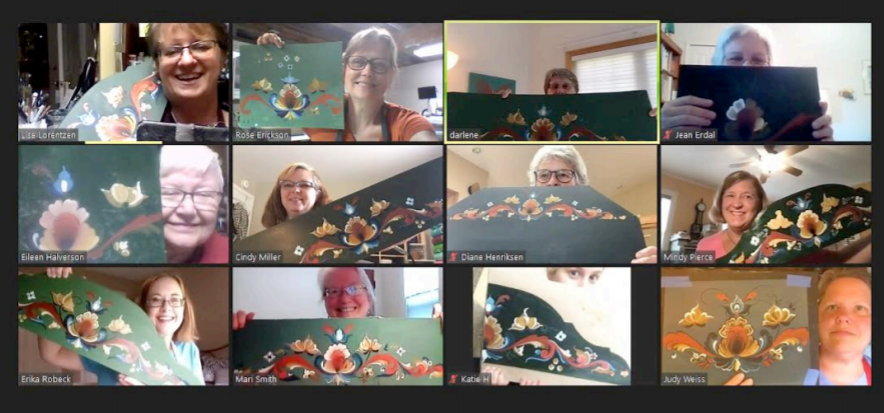 Upcoming events:
Open Studio over Zoom: March Madness
February 27 to March 27, 2021
Saturdays 9 am to Noon
Join other INRA members for painting and conversation
Work on UFOs or start a new projec
Free event open to members, Zoom link sent to member's email
True Beginner Class: Ornaments in transparent Telemark Style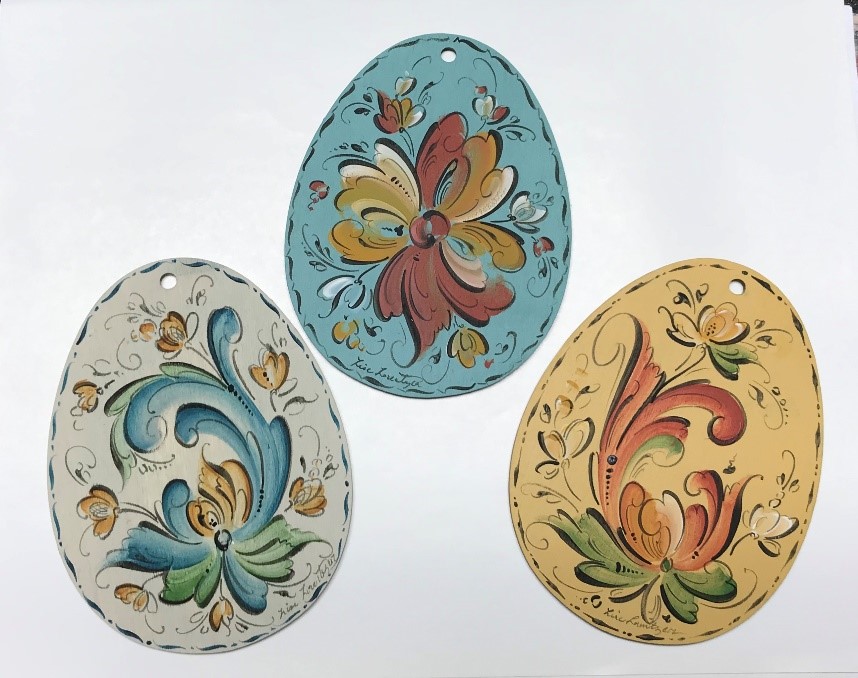 Tuesday March 23 and Thursday March 25 in the evening
7-10 pm Eastern Time
Lise Lorentzen, Instructor
Demonstrating in acrylic paints
Class fee payable to INRA: $25 (plus annual membership dues $15)
Materials fees payable to Lise Lorentzen:

Pattern/instructions packet and 3 ornaments: $20 (required)
Acrylic Paints: $5 (optional)
Materials mailed directly to you, please order early.
Completed Classes
January 2021: Raudsaumsmaling style on 12″ plate
check back for spring 2021 repeat of this class

Hosted by INRA over Zoom
Kim Garrett, Instructor. Taught in oils
Style is characterized by shades of red painted on black background.
Students can order 12″ plate in advance or supply their own.
$60 for 10 hours of instruction.
$15 Membership required.
November 2020: Valdres Style Sled taught by Lois Mueller
July 2020: Hallingdal Style Door Crown taught by Lise Lorentzen