INRA offers classes at all levels in the different rosemaling styles. Classes are open to anyone who becomes a member.
In 2020, INRA began offering online classes. Students must be able to connect to the internet and have camera capability on their computer/tablet/device.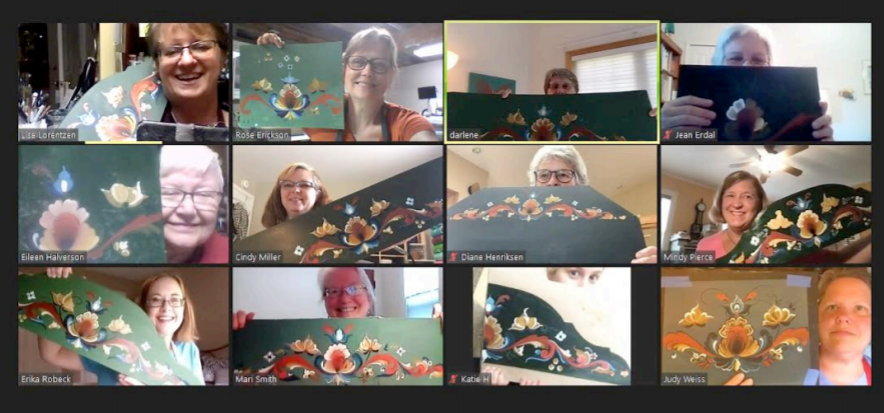 Upcoming events:
May 20-21 Intermediate/Advanced Rosemaling Class, Online via Zoom
Mangleboard in Vest Agder Style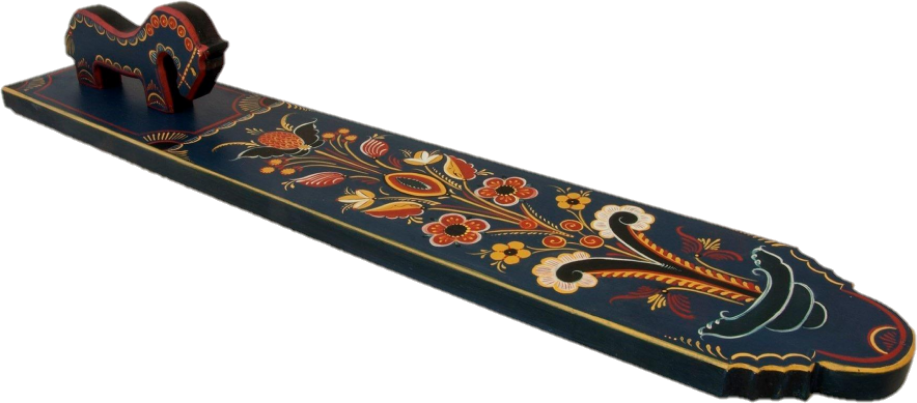 Jan Boettcher, Instructor
May 7 deadline to register – This Class is full – download the information and contact the Education Chair to get on waiting list
$80 non-members / $65 members class fee paid to INRA
$32 plus shipping & handling for woodenware and pattern packet paid to instructor. Order early to insure timely delivery.
Download Information and Registration below.
Completed Classes
April 2021: Raudsaumsmaling style on 12″ plate taught by Kim Garrett

March 2021: True Beginner Class: Ornaments in transparent Telemark Style taught by Lise Lorentzen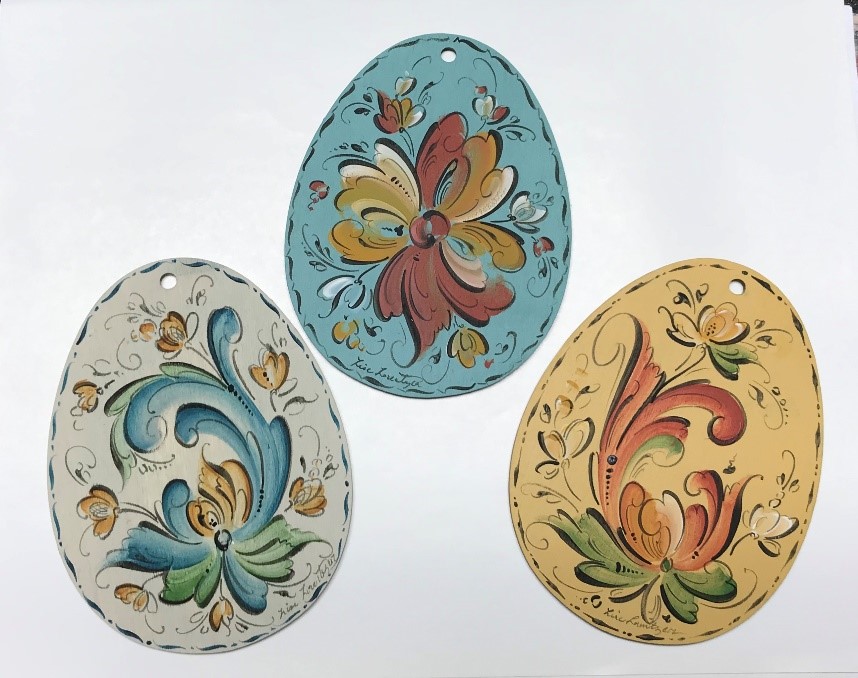 February 27 to March 27, 2021: March Madness open studio over Zoom
January 2021: Raudsaumsmaling style on 12″ plate taught by Kim Garrett
November 2020: Valdres Style Sled taught by Lois Mueller
July 2020: Hallingdal Style Door Crown taught by Lise Lorentzen