Welcome to our website!
The Illinois Norsk Rosemalers Association exists to promote and encourage the art of rosemaling: by publishing a newsletter 'Avisen', sponsoring classes and holding meetings for members. We participate in northern Illinois events to promote our organization and offer our rosemaling for sale.
2022 Raffle: Large Tine painted in Telemark Style – the winning ticket was drawn October 16! Congratulations!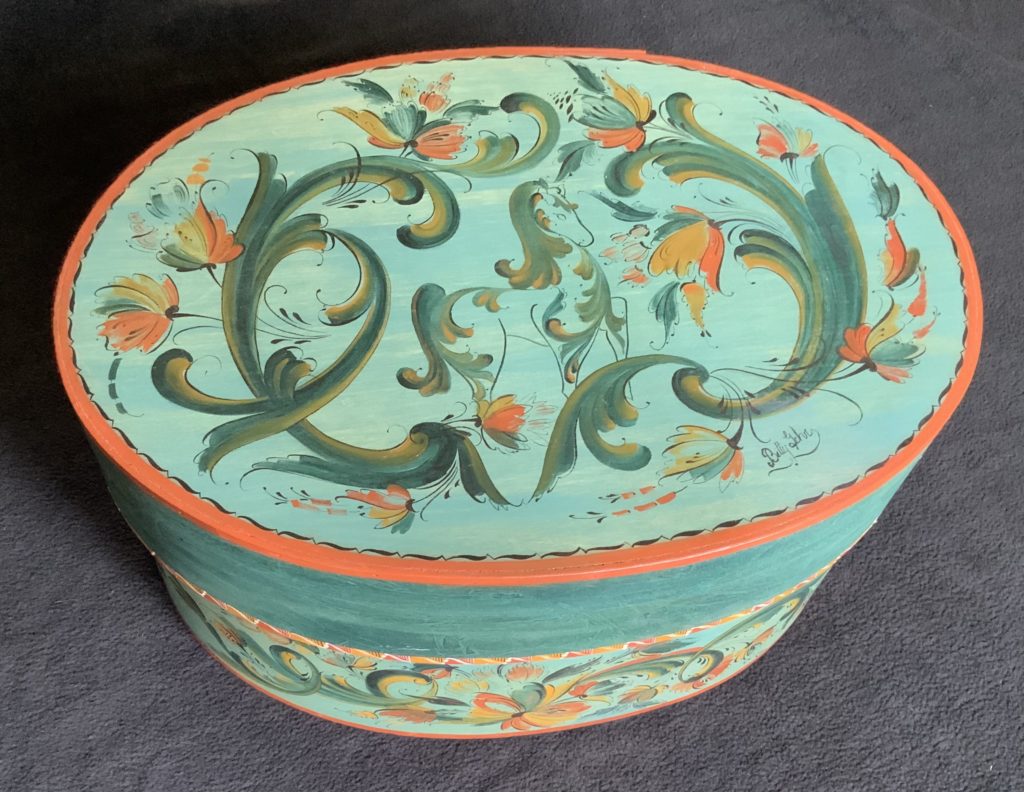 Visit our Classes page
Member Zoom studio – check back for next dates – email link sent to members
Password required and provided to members. Click on the image of the newsletter you wish to view.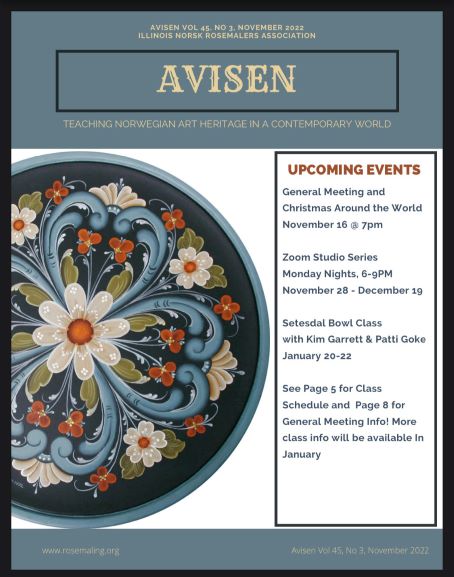 INRA chooses a different shape each year to be our OOTY. These are numbered and rosemaled by artists and members and sold at our sales events. For 2022 we are featuring a collection a shapes from prior years.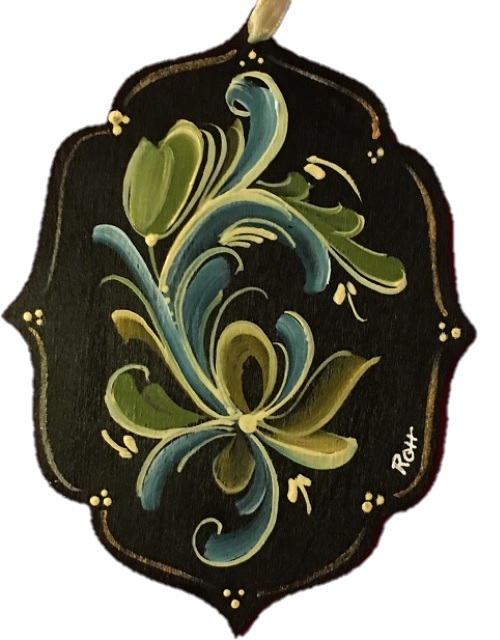 In-Person Events 2023

May 2023: Syttende Mai Parade in Park Ridge – organized by the Norwegian National League of Chicago
June 23 & 24, 2023: Swedish Days in Geneva, IL at the Gift Box 310 West State St., Geneva IL
Summer Picnic for members TBD
Tentative September 10, 2023: Scandinavian Day Festival at Vasa Park, Elgin, IL
October 2023: Cottages in the Woods, Good Templar Park, Geneva, IL